Touring caravans, tents and motor homes
Our grass pitches are situated around the perimeter of two large grassy areas – our top field and lower field – both have easy access to safe and sandy beaches, which are perfect for swimming and sailing.
Top field
The top field offers wonderful views overlooking Fleet Bay and is closer to the laundry and shower facilities situated at the farm steading.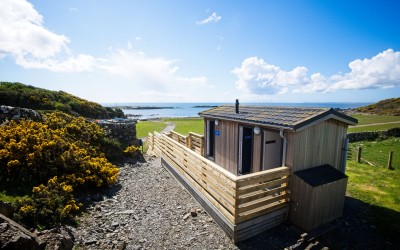 Lower field
The lower field is situated right next to the sea and you couldn't get closer to the beach if you tried. There are additional dishwashing & toilet facilities on the lower field.
Caravan Park Opening Dates
2024: Friday 29th March to Sunday 29th September
Please note, all our self catering properties are available all year round except our statics, Pebbles & Konkers - they are available for hire as per the caravan park opening dates above.